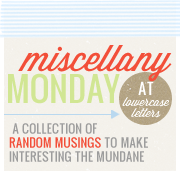 I'm having an awesome giveaway, starting next week! Oh my goodness, you are going to be so pumped about this. [evil laugh goes here] I'll just have to leave you in suspense until then.
2. awful beautiful design
I love my new blog design! :) I just figured out how to do page icons and I'm so totally PUMPED. :) I am forming a background and I'd love if you'd grab my new button!
Yesterday at orchestra we had hot cocoa. Delicious hot cocoa filled with yummy marshmallows. Hot cocoa that had lots of cocoa in it (some cocoa doesn't have enough!). Hot cocoa that burnt my tongue and I felt it all the way home. The hot cocoa that our conductor ordered from the cafeteria specially for his awesome orchestra members. (grin) I love hot cocoa.
Yesterday before orchestra I got to visit my camp counselor, Lydia! I got to go to her dorm at college and just talk and hang out! She is so much fun to talk to, mostly because she's an excellent listener. She's so my type - same fashion, same technology (apple laptop and iPod touch!), and same faith, most importantly. I was so blessed to be able to see Lydia again after camp.
5. i hate uppercase letters
Omigoodness I'm being like Carlotta. :) That's a good thing though. But oh goodness, I hate uppercase letters! Why do I even use them? I have no idea. I guess it's just more organized when capitalize everything - but seriously. I think Carlotta and I need to start a petition to ABOLISH uppercase letters on the blogging world! :(
6. my favorite jeans ever.
So I have this certain pair of jeans. This pair of jeans that I wear twice in a week (without washing them. hey!). The pair of jeans that I wash anytime the washer is open just so I can wear them the next day. I can't believe that I have a huge amount of jeans and only wear 1-2 pairs of jeans a week. What should I do? Donate the rest to the salvation army? Send them to my favorite blogger? *grin*
~Lulu Maggie~
(like my new name? Maggie's my middle name!)